Preserving food was essential for survival where my parents come from in Calabria, Italy. This practice today is still important for many, and even remains tradition for most. Being raised by Italian parents, I was taught to embrace these traditions, especially at the end of summer. Tomato harvest meant gathering all of summer's natural bounty to jar and preserve for the cold months ahead. This was essential. It was what we did to take care of the family and to make sure no one went hungry.
As a small batch sauce company schooled by an Italian grandmother, we now understand the necessities of preserving the art of preservation. It was this tradition and Nonna's well-stocked provisions itself that inspired us to start City Saucery just three years ago. Based in NYC, we understand the limitations as a food producing company sourcing locally and regionally throughout the northeast for the freshest ingredients possible. A challenge yes, but one we are able to manage now because of our knowledge of preservation (thanks to Nonna). In our case, preserving fresh summer tomatoes sourced from local and regional organic farms.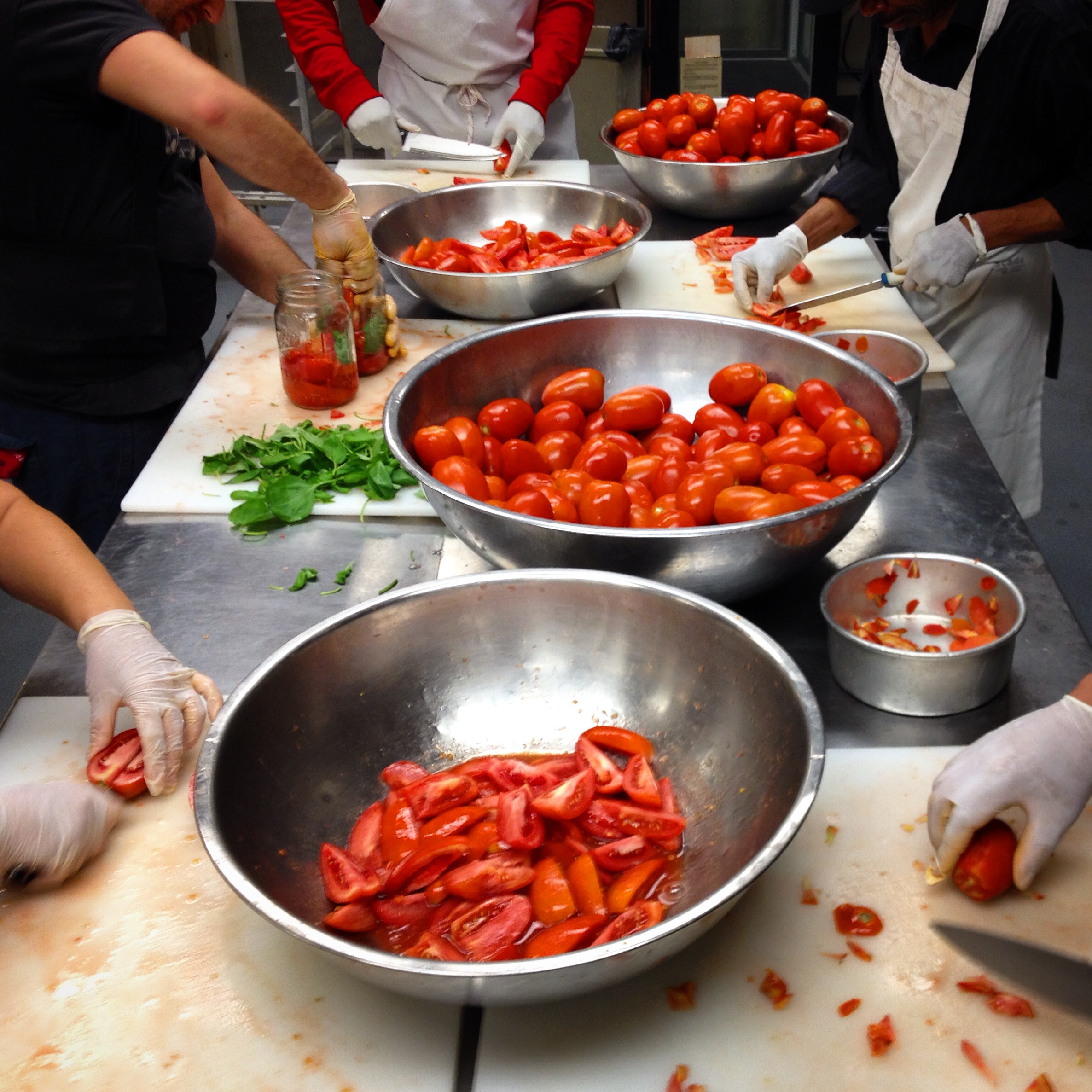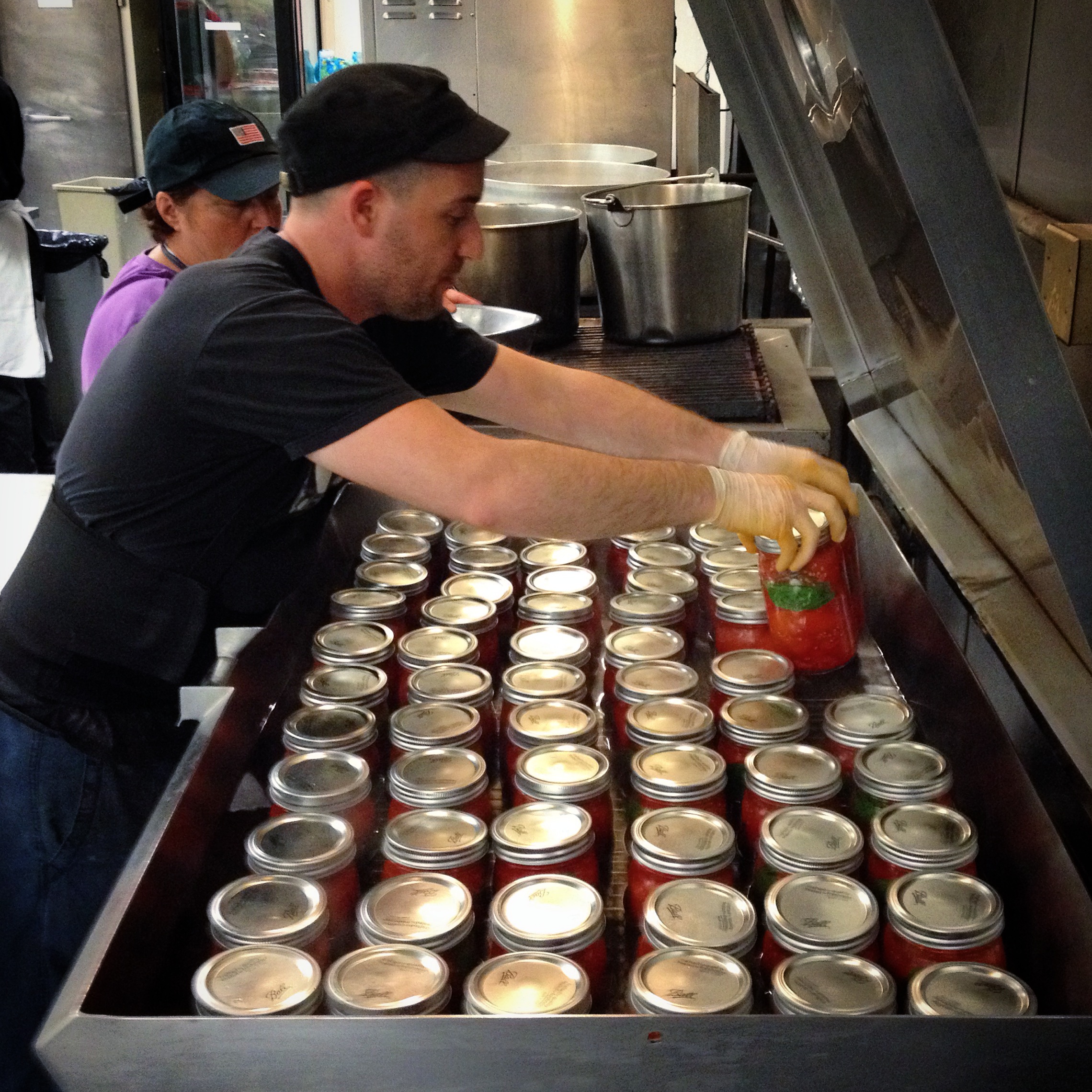 The act of jarring fresh tomatoes speaks volumes with today's growing food culture in the USA. What better way to say "fresh and sustainable" than with fresh jarred tomatoes crafted by hand? As a sauce company inspired by preserved foods, we have brought this idea to farmers markets before on a small scale, but are now bringing this age-old technique of preserving 'summer in a jar' to a much wider market this season. So, when the next polar vortex rolls into town (and from what I've heard, it's going to happen) be sure to open a jar of our Preserved Sweet Summer Tomatoes and let it warm you right up.
Currently, you can find our Preserved Sweet Summer Tomatoes at our Farmers' Markets (SEE OUR MARKET SCHEDULE) and in select stores.
AVAILABLE IN OUR ONLINE SHOP